FlipBelt Elite – Our Most Technically Advanced Belt
The FlipBelt Elite Edition brings you integrated premium features to the FlipBelt you already love. Our Elite running belt is the perfect accessory for the serious runner or someone who simply wants the best waist belt on the market for any activity. The FlipBelt Elite running belt is easy to use, comfortable and carries everything you might need while traveling or exercising – including your phone, keys, ID, cards, cash, medical devices and more.
Features:
Premium moisture wicking and quick drying fabric
Water resistant pocket and zipper
Anti-slip inner layer
Easy side zip-on
2 additional open access points
Wide enough to fit larger phones with cases and passports
Inside key hook for added security
3M Quality reflective safety logo and trim
Machine washable and hang dry
Specs:
FlipBelt is used for:
Running and jogging
Walking
Hiking
Biking
Lifting
Traveling
Attending concerts
Going to amusement parks
Carrying medical devices
And much more!
FlipBelt Elite
Instead of stepping into the FlipBelt like the Classic and Zipper editions, the FlipBelt Elite has a side semi-lock zipper. This YKK premium semi-lock promises your Elite belt will not unzip unintentionally while also providing quick attachment and removal when you are ready. Easily slide in your essentials through either of the access points, secure your keys on the stretchy sewn-in clip and place valuables inside the new water resistant zipper pocket. It also features an anti-slip inner layer; this added grip on the inside ensures it doesn't move even when wearing it over slick clothing. The Elite edition also comes with highly visible 3M reflective trim in addition to the reflective logo to further enhance your safety.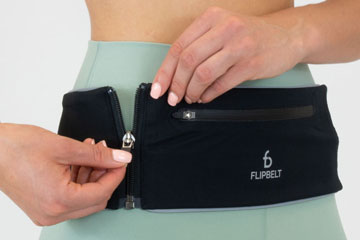 Side Semi-Lock Zipper
Durable YKK semi-lock zipper allows for quick and easy attachment and removal of the belt while also ensuring it doesn't unzip accidentally.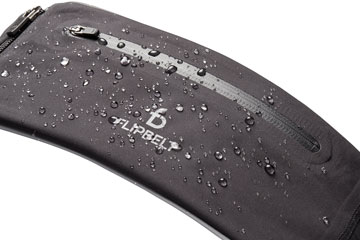 Water Resistant Pocket
The water resistant pocket and zipper safely secures small essential items from possible moisture exposure. Waterproof Breathable Interlock Lamination.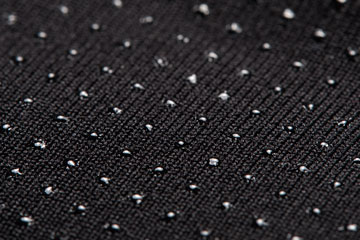 Anti-Slip Inner Layer
The inside of the belt contains a utility gel grip so the belt won't ride up, even over slippery clothing.